"I knowing there was a cup for me to fill."
THE LOVE LETTERS
OF MIISRAEL AND YIBOR
 MIISRAEL WITH YIBOR
"Then... say it to me again."
November 26, 2016
My Love!....I call you in the echoes of my heart.   It is in need of your occupancy.   I long for the time you will be with me.   My love is heap and bounty.   My love is grace and beauty.  My love is warm and gentle too.   I encourage you dear in the waiting of our meeting because I never want your desire of me to ever  leave you.  I  want to be in your rib cage, in your arms and upon your skin, and upon you lips with kisses that are tender and sweet.   Let our spirits love each other my love, and let us too pray God be with us.   My love... my love...my love!
So, how are you today my love?
DO YOU LOVE ME?
"Then..say it to me again."
YIBOR WITH MIISRAEL


Hello sweetheart:
How have you been doing? I am really missing you....I wish I hear your voice tonight to keep my love for you ablaze dear. I love you and
I long to kiss your lips BIG!!!  

" I long to love you sweetheart."
Write to me soon my love....and tell me how you had your day,what you took in the morning,afternoon and even what you will take in the evening dear. I love to hear you say things like that to me dear.. I long to love you sweetheart.
MIISRAEL WITH YIBOR

"Praise God Almighty!"
Good Afternoon!  So, how are you my love?  I trust you are feeling happy?  If not my love, I will want to cheer you to a smile again.  I would start with telling you a truth;  that It is you that I love you with all my heart!   I look at you photographs,  and fall in love with over and over again.  I smile; so that you too smile with me.   You have my deepest sweetness of every joy.   Do you love me dear?   Soon, yet a little time; I'll be in your arms and you can say it me face to face.  What an exciting time to wait on.   I am praying for you, and also your family I pray.   Make love to me in your prayers dear that I am holy in the vessel of the Lord.  That when we are finally joined we have Him also loving us passionately.  It will be a most enabled insight of interstellar's loving.   How rare it is that what we experience will be totally cosmic!   We are God blessed my love!   Amen.  Praise God Almighty!
Dearest Immortal Love:

It is not uncommonly known, but rarely has immortal love been found between two lovers.  In our case we have God's gifted choosing of us.  I am sure it is divinely placed with purpose of high effects. Rich purity of love are our hearts that we are blessed in the holiness of God.   This makes us inseparable in life and married with a immortal love one that is with God the immortal Spirit...   I know you understand all of this but how extraordinary it is!     We bless our Father of Heaven,  Almighty God!
OUR IMMORTAL LOVE.  Unto Thee is our praise for the eternal love of Thy Spirits. Behold our thanksgiving and ourwealth of gratitude.None other is like Thee O' God of Abraham, Isaac and Jacob andthe God of Yibor and Miisrael .  Blessed are we in the Unity of our Spirits! In  the Father, Son and The Holy Ghostin Jesus Christ.--Amen
My Dear God of Love:
I dote in the presence of you for to see and feel your presence hall all of my attention.  This is a dramatic's dream, a collectors's treasured prize!   I am still at the amazement!  My mouth is never closed to speak of loving you.  Look how handsomely lovely you are in every defined glory.  My table is set and you My Lord sit at the head chair.  I hold out and swing all my love of you.  You carry me that I do not fail or fall. You are the life to our immortal love.--MIISRAEL

It is You that I love!   It echoes thru  eternity....

I WILL MARRY GOD WITH YIBOR
 COME TO THE MARRIAGE OF THE BRIDE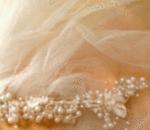 2 Corinthians: 2:20 [KJV] Now when we are ambassadors for Christ, as though God did beseech you by his spirit ; we pray you in Christ's stead, be reconciled to God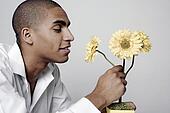 WINNIESPOETRY
"Now this is surely a richer taste of union I couldn't have imagined."
Imagination of a love like this is a Spiritual reality!
The Lord's love is certainly true....
For ever,
MIISRAEL
 "It's not just any poetry" 
TIMELESS...
READ to me MORE...
W I N N I E S P O E T R Y
SOFT SCENTS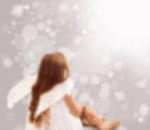 SOFT SCENTS

The smell of softness

graced the windows

in aromas of

soft scents...

Smells of the covers

in the linens

lighted scented candles..

Ye are near O' God...
--MIISRAEL
WINNIESPOETRY LINENSOct2014

Psalm 119: 59 [KJV]  I thought on my ways, turned my feet unto thy testimonies.                        -Copyrighted/Winniespoetry2008

 S P R E A D S

                                   Your spirit is

                          Moving me..

into the

promises

where

spreads

the glories

and bounties

of love purities
--MIISRAEL
WINNIESPOETRY LINENS Oct022014

MAKING MY BED
The day of the morning is bright
covers tossed from overnight
waits
for
a
making of my bed.
The linens
form  shapes
of
Your
Face
--MIISRAEL
Psalm: 146: 3-4 [KJV]  Put not your trust in princes, nor in the son of man, in whom there is no help.  His breath goeth forth, he returneth to his earth; in that very day his thoughts perish...-Copyrighted/Winniespoetry2012
BO-GOD-EL-CA!
IT WILL COME TO PASS
March 01, 2014
Saturday:
Darling:
It's yet not the day that I don't  tell of our love.  Forever,  I am with you and forever your love is with me.  These love letters remain with you and I wait as BOGODELCA!  will come to pass.  Sending love in the pages.  The are upon the winds of March.  Winds will blow my love.  Steady me as I sigh.
--MIISRAEL
Psalm; 39: 3 [KJV]  My heart was hot within me, while I was musing the fire burned; then I spake with my tongue.-Copyrighted/Winniespoetry2014
The Unity of Our Spirits
-Copyrighted/Winniespoetry2008
BOGODELCA!
 WINNIESPOETRY    LOVELetters 
IN THE ESCAPES  
"And though I have the gift of prophecy, and understand all mysteries, and all knowledge; and though I have all faith, so that I could move mountains, and have not charity,  I am nothing."
1 Corinthians 13:2
Copyrighted by Winnie Shields/Winniespoetry 2011
All rights reserved.
Click on the art pieces and or magnifying glass.
[Warning!   Artworks by MIISRAEL are Copyrighted] 
  "THE LOVE LETTERS OF THE SPIRIT AND THE BRIDE"
   I AM THE  FIRST, THE   LAST, AND IS TO COME
Photos and Art by MIISRAEL
MIISRAEL
LoveLetters  and poetry are written and copyrighted by: Ms. Winnie Shields also known as MIISRAEL
"Escape into the Word with WINNIESPOETRY.
THE LOVE LETTERS OF THE SPIRIT  AND THE BRIDE.  Based on the Revelation prophesy of BOGODELCA! Marriage of the Lamb. WINNIESPOETRY:  Love Letters  contents focus on true prophecy of the latter days These are "Love Letters written by The Spirit and the bride witth MIISRAEL with WINNIESPOETRY.  FYI: Re: The Love Letters of WINNIESPOETRY. These letters  edify and  highlight the prophecy play WINNIESPOETRY: BOGODELCA! God's Bloody Bride. Scriptures and writing of BOGODELCA! are taken from The Book of Revelation.  Copyrighted 2003
Warning:  All writings of WINNIESPOETRY are protected by copyrighted laws.  No part may be reproduced, stored in a retrieval system, or transmitted by any means, electronic, mechanical, photocopying, recording or otherwise, without written permission from the author.
THE PROPHECY IS FORETOLD OF THE
RETURN OF THE LORD WITH GLORY.
WITH LOVE LETTERS WRITTEN IN THE PROPHECY WRITINGS
OF
WINNIESPOETRY